We are already on Day 3 of Junior High 1! These fun-loving and laid-back Junior Highers have truly made this week so fun. They have not hesitated to jump in and participate in all the fun that Camp has to offer, and it has been such a joy to witness their smiles and laughter all around Camp! These last three days have been an absolute blast and we are looking forward to the next two days left with these wonderful campers!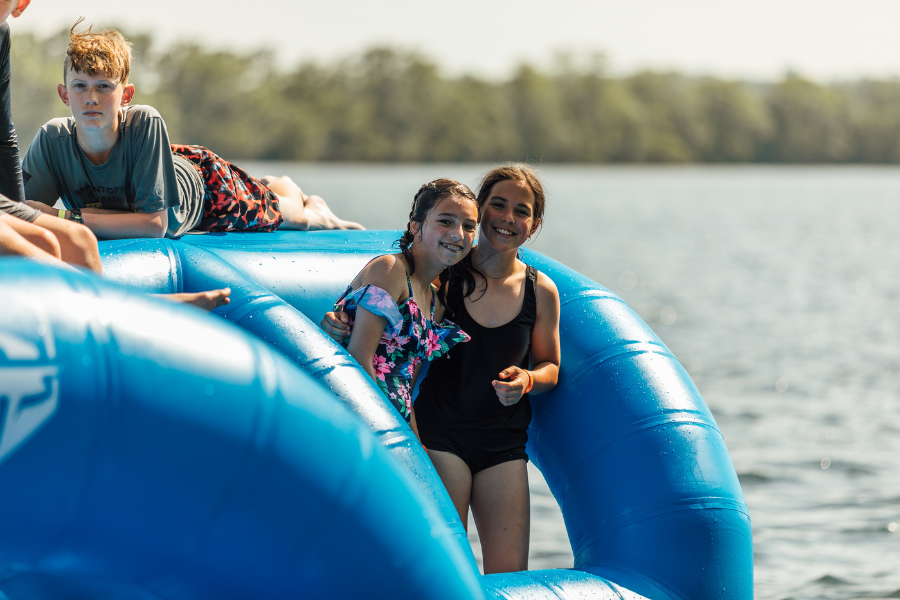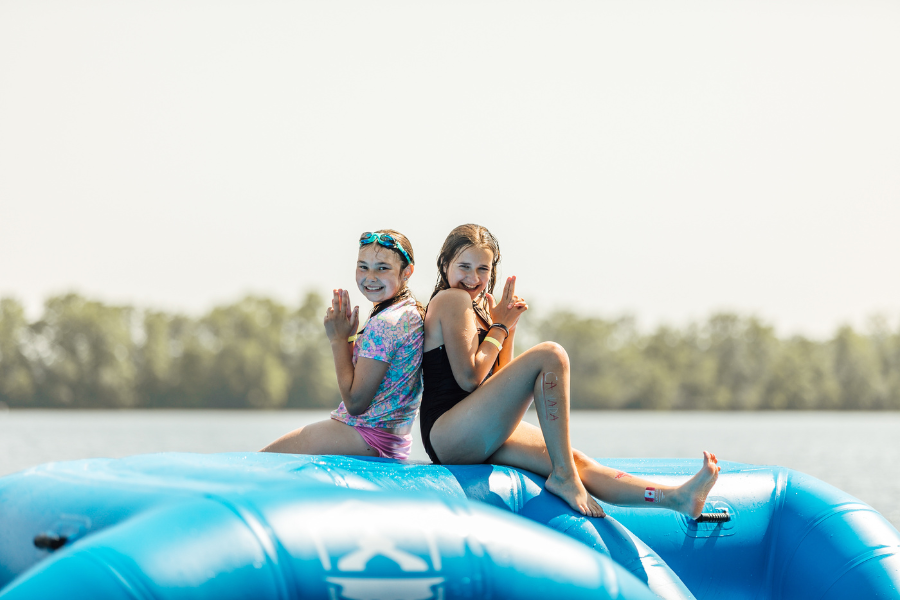 This Wednesday morning started out with a splash down at the waterfront with Polar Dip! Next, it was time for Flag Raising, Morning Movement, learning our Memory Verse (John 1:1!) and breakfast. This morning was french toast sticks, sausage patties, fruit, and of course – the always delicious, always heart-healthy, Camp Lebanon OATMEAL! Then it was time for Morning Chapel, where we split guys and girls. Brook, our Master of Ceremonies, spoke for Women's Chapel, and Seth, our worship leader, spoke for Men's Chapel. Split Chapels are such a special time, as our staff is able to connect and mentor campers in a more specific setting. Then, it is time for Cabin Time, Morning Free Time, and lunch. After we all get our fill for lunch, we head back to the Ampitheatre for mail call! Brook is then brought back to the stage, and announces that it is time for Clinics and Seminars, and we all split up to learn more about specific topics and how they relate to the Bible and God!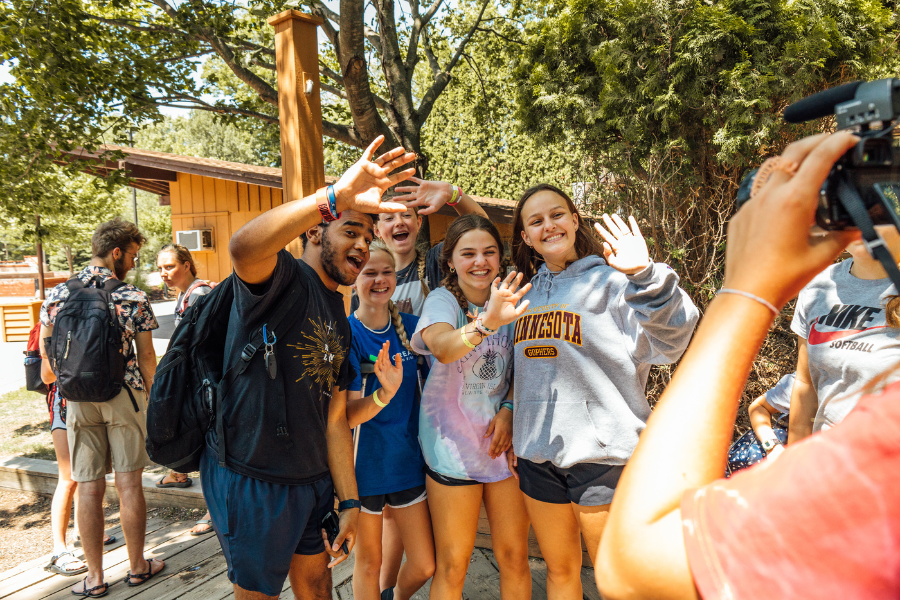 We then move right into afternoon Free Time – a camper favorite! With so many options and places to go at Camp, there truly is something for everyone! Walking through the Hub, you can find campers on one-on-ones with their counselors, playing Octoball and 4-square, bumping a ball around on the sand-volleyball court, or making a splash down at the waterfront! Once the bell rings ending Free Time, it is time to meet at the Steps of Faith for flag lowering and dinner. Then, the VOLLEYBALL TOURNAMENT! This is the huge highlight of the week for campers! Cabins get to represent their cabin flag colors by getting all decked out in face paint, and they usually go all out. These Junior Highers are no exception – they were all so pumped and full of energy for the volleyball tournament. Tons of smiles, laughter, and cheers could be found all around Camp during this event!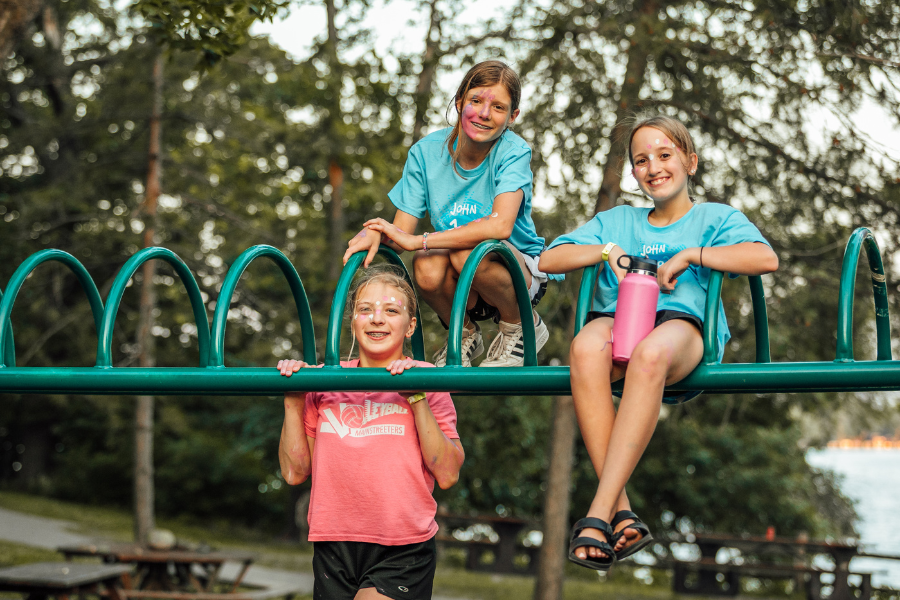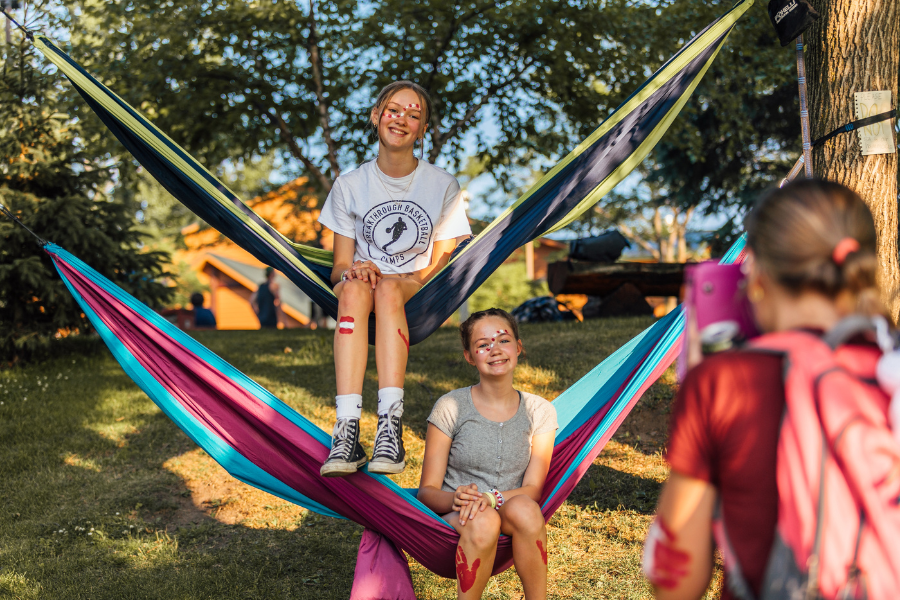 After the volleyball tournament, it was time for Chapel, where Zach talked about sin in our lives and how it is the separation between the perfectness of God, and the brokenness of us. He reminded campers that God desperately wants a relationship with us, but sin creates a gap between us and God. Zach gave the definition of sin as anything you think, say, or do that breaks God's laws and makes Him sad. So, where is Jesus in this? As Zach said, Jesus looks at our sin, and doesn't give up. He looks at the gap between us and God, and together with God, weeps at the brokenness. Remember Romans 3:23-24 – "For all have sinned and fall short of the glory of God." We are all sinners, but Jesus still loves and chooses us.
Ask your camper about what they learned in Chapel last night. Can they tell you what sin is? Where is Jesus in sin? How is He present with us amidst sin? Pray with your camper and ask God to reveal His presence to you even in the hard moments. 
We end the night with devotionals in each cabin, and then it will be time for lights out! We've had busy days packed full of The Funnest Fun and these Junior Highers are loving it! Pray that we can serve the Lord and these campers well, and that God will make His presence known in this place, and in each and every camper's lives. Check out the blog again tomorrow to see what these campers will be up to tomorrow for their last full day at Camp! 
Enjoy photos from your camper's week at the link below! Perfect to download, share, and print!