Memorial Weekend Family Camp
Registration Opens JANUARY 3, 2024!
Celebrate & Remember With Family
It's our first weekend of the summer, and the perfect way to start the season!  Families who come to Memorial Weekend Family Camp experience a long weekend of excitement and relaxation, and start their summer off on the right foot.  The fun begins Friday and runs at a relaxed, but fun pace through Monday morning.  Enjoy an extra day with your family – celebrate the holiday weekend with the people you love at the Camp you love!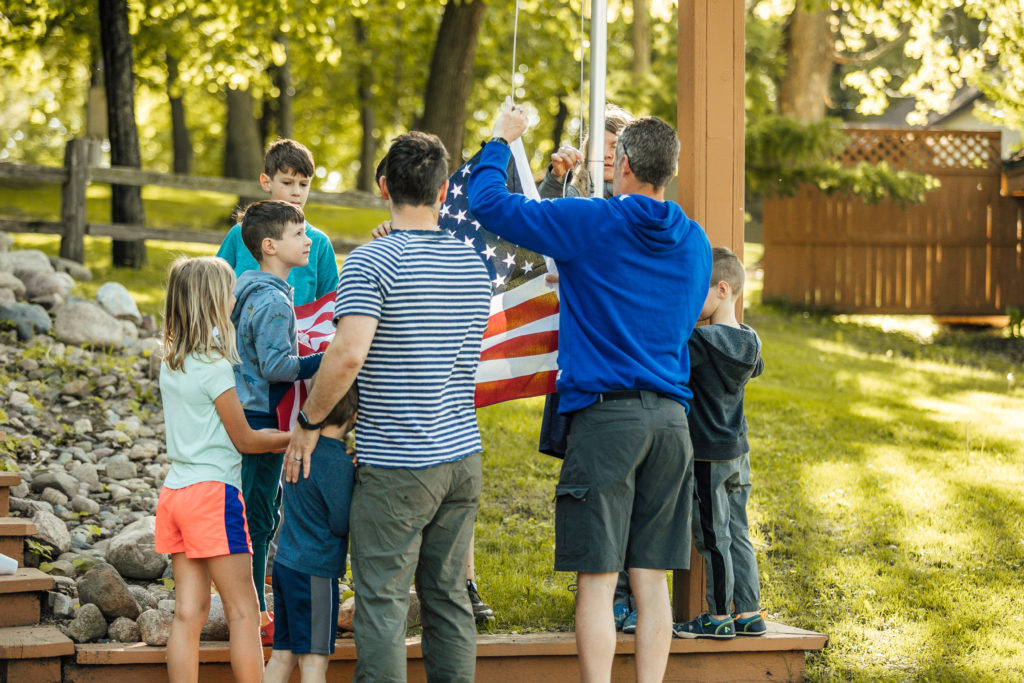 The ultimate summer
kick-off
See more highlights in last year's photo album!
The Perfect Holiday Weekend
What makes Memorial Weekend so special?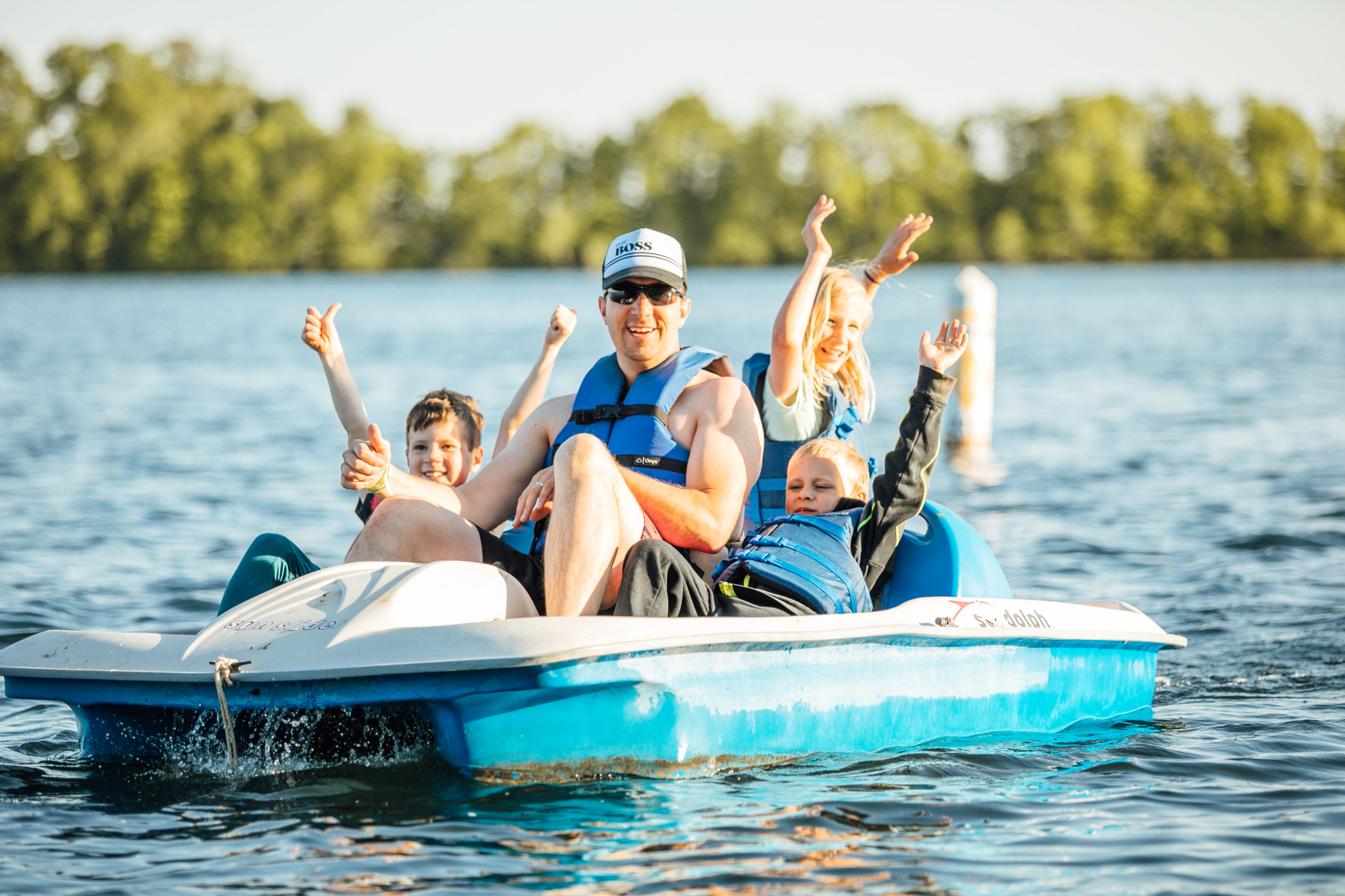 A swimming beach, manned by our safety-conscious lifeguards, is the perfect way to spend a sunny Saturday at Camp (though it can be a little chilly at the end of May). Splash & play with little ones in the shallows, or pass your swimming test to go beyond the buoys to our two deep ends, including two water mats and a diving raft!
Camp has a fleet of boating options for you to choose from: canoes, kayaks, pedal boats, and corcls!
Pontoons are available for touring the lake or fishing – just pass a simple pontoon-driving class and take your family for a spin on peaceful Cedar Lake.
Speaking of fishing, there's lots of great fishing to be had on the lake, including bass, panfish, pike, & walleye!
Bring your own boat and use our boat ramp and docking!
Take a hike on one of our many trails, exploring every inch of this beautiful location, from Eagle Ridge to The Point!  Just ask a staff member about where their favorite places to explore are, or go on your own adventure!
Participate in one of our tournaments: carpetball, ping pong, pool, foosball, & frisbee golf.  Or play just for fun!
Lots of active play options as well, including volleyball, octoball, four-square, 9-square, soccer, & kickball!
Need to get some shopping done, or satisfy a sweet tooth?  Visit our Trading Post Gift Shop and Canteen!
Enjoy some of our "Funnest Fun" adventure options with your family, including the Screamin' Eagle Zipline ($5) & Laser Tag ($10)!
Our craft room is open throughout the day – pop in for a free craft like coloring, or pay for some other fun family crafts!
We believe that learning about God is the most exciting thing about a week at Camp Lebanon!  In our daily chapels, family campers, adults and kids, will worship at the top of their lungs together.  Our Camp Staff will provide Kids Clubs for all of the different age groups, so parents can spend their chapel time hearing God's Word preached from our amazing Family Camp speakers.  Kids will enjoy activities and teaching from our staff, with lesson plans that are designed to encourage creativity, curiosity, and a love of Jesus and His Word!  
Generous Financial Assistance
GENEROUS FINANCIAL ASSISTANCE is available for all youth, family, and adult events. A Financial Assistance Application will be sent upon email request or call the office. Please do not allow finances to be the reason for your family not attending Camp Lebanon!
Questions? Contact us here or call 320.403.9555.