Book your next retreat with us!
One of Minnesota's best kept secrets, Camp Lebanon is an ideal getaway for your family, church, business, or other small to mid-sized gatherings.  Centrally located in Minnesota on beautiful Cedar Lake, the setting is spectacular.  Combine that with comfortable, well-maintained facilities and famously delicious food service, and the pieces are coming together for a wonderful retreat.  Affordable prices and excellent staff service can also be added to your expectations. And we are open year-round!  Whether 15 or 250 people, Camp Lebanon has the accommodations to fit your needs.
Camp Lebanon is located on fish-filled, spring-fed Cedar Lake, a 253-acre lake located in southwest Morrison County. With its clear and clean water, it makes for a great fishing and swimming lake.  Camp also has excellent facilities and beautifully spacious grounds filled with trails and fun activity options. Some of the features of our property include a waterfront, "North 40" large ball field, hiking trails, "The Point" (beautiful hiking destination), Bass Point (perfect for a group campfire trek), lower ball field, Legends Field Wiffleball Stadium, tree house, central hub, tennis courts, and more.
See Camp in action in our photo albums!
Camp Lebanon offers housing that suits everyone – simple cabins with nearby shower buildings, comfortable dorms with community restroom/showers just down the hall, and hotel-style rooms with a full bath in every unit. Everything at Camp Lebanon is clean and well maintained, and staff members are ready and available to meet your every need. We also have excellent meeting rooms for groups from 10 up to 250.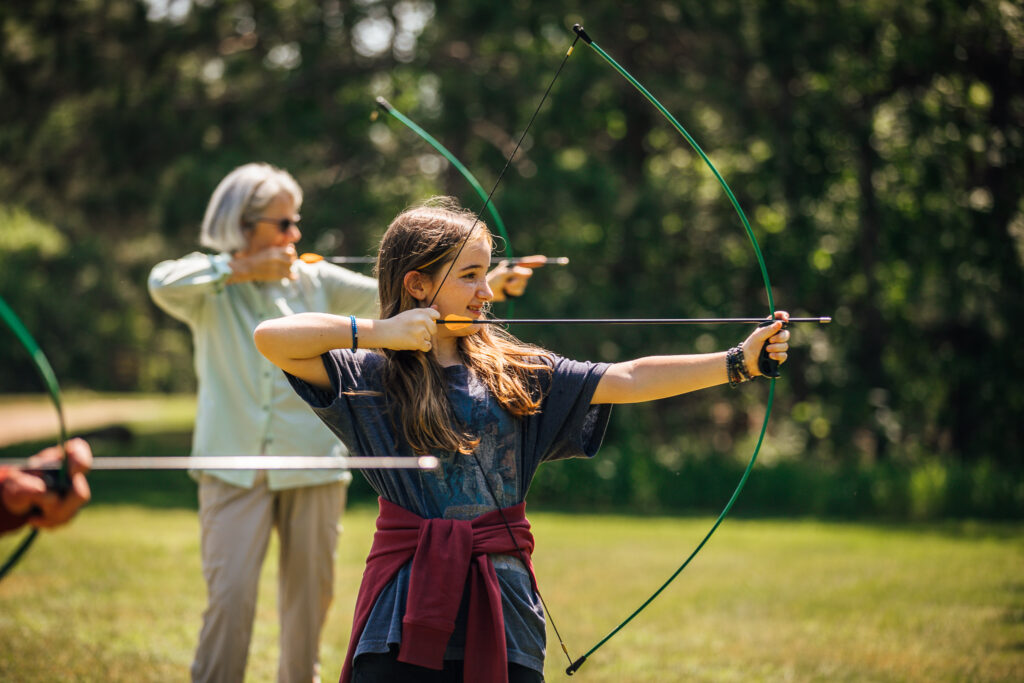 Camp Lebanon's director coined the term "funnest fun" years ago to describe all that goes on at Camp Lebanon. What started with summer camps for kids and teens has grown to include people of all ages, from all walks of life. Activities at Camp are fun for the entire family!  "The Funnest Fun" includes swimming, boating, frisbee golf, wiffleball in Legends Field, laser tag, Screamin' Eagle Zipline, fishing, campfires, and much more.
Camp Lebanon is blessed with an exceptional food service team! We pride ourselves in providing great food and plenty of options for our guests. And don't even think about doing the dishes! We can't wait to serve you in this way. We'll also keep a fresh pot of coffee brewed throughout your stay.  Teas and hot chocolate are also provided.  Vegetarian and gluten free options are available, too!
Need some more reasons to come?
HOST
SERVICE
Ready to help!
AFFORDABLE
RATES
Family Max Included
COFFEE
& TEA
Available 24/7
LIFELONG
MEMORIES
Camp traditions, too!
GOSPEL
TRUTH
Declared & Illustrated
Camp has two log cottages and five RV camping sites in addition to the hotel, dorm, and cabin housing options. The cottages and RV spots can be included in your group package or rented individually from May – December.
Here at Camp Lebanon, we promise that 1) you will be treated with quality host service, 2) you will enjoy clean lodging and meeting spaces, 3) you will delight in quality food, 4) you will have plenty of opportunities to have fun, and 5) you will find this place to be a Meeting Place with God.
Camp provided the space and time to establish and create amazing relationships with the other men in our group. Thank you!
It was a really restful weekend! The LORD met me here this week with peace! We talked a lot about the Sabbath and I feel like I can be more sustainable from here. It was a great time to bond with our new church!
Beautiful surroundings, several different places for students to hang out and connect. Broomball courts, outside fire, all made wonderful places to have good conversations with teens. Thanks!