Decades later….gym construction is finally happening! And according to God's clock, it's all right on time. August 21 was the big day as truck after truck arrived delivering the pre-cast concrete panels. Two days later, the gym box was up! Then came two stages of roofing, which Berwald Roofing (North St. Paul) finished on September 12 at a huge discount. Next up is the SIPS walls installation and roofing for the Commons, beginning this weekend. Dreams are turning into reality!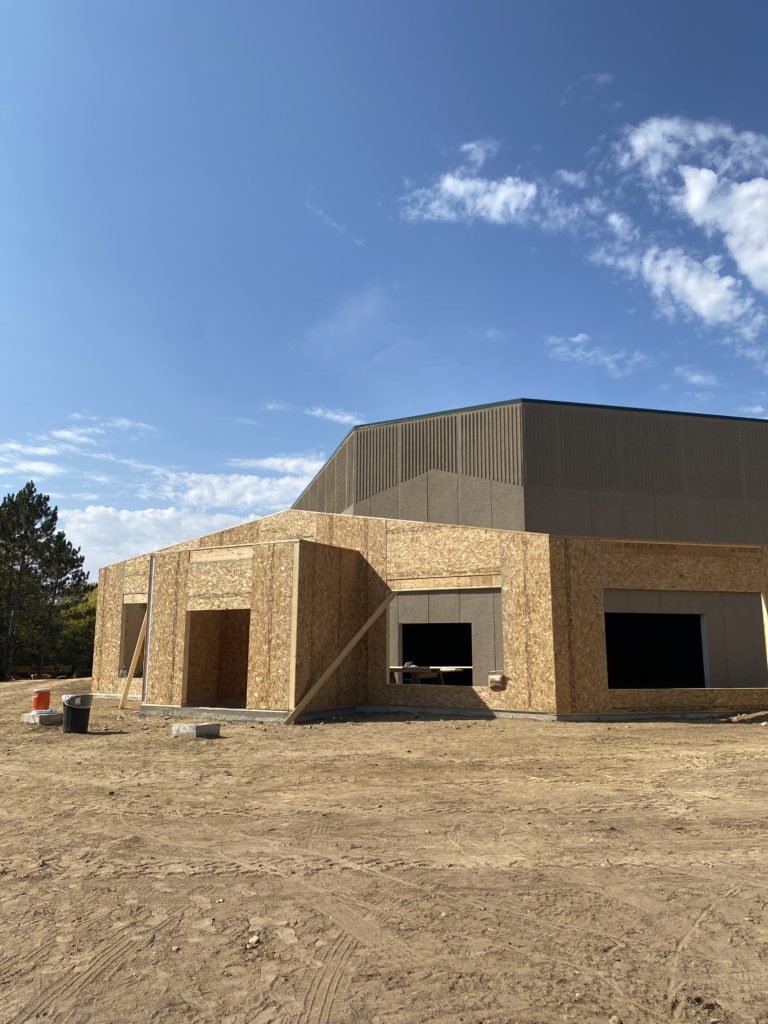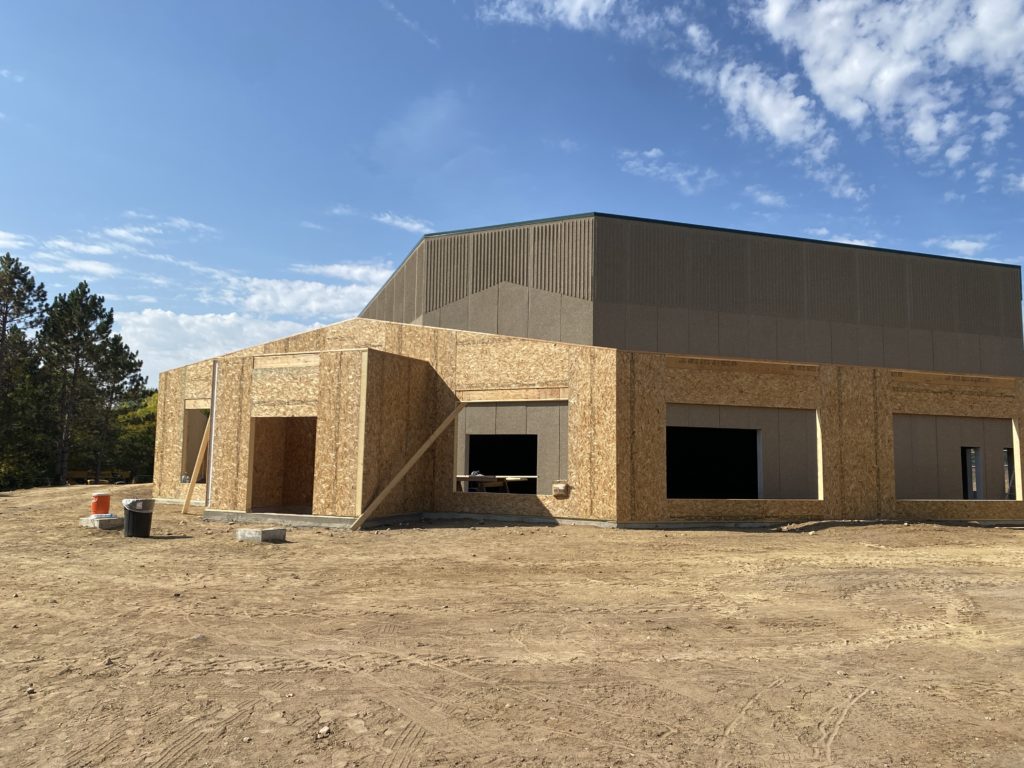 We have raised 100% of the $2.5M raised to BUILD IT, plus 20% of the $500,000 to FILL IT with the tools and toys needed to shine an ever bright light for the Gospel!  Can you help?
Check out the 24/7 live camera feed to watch the progress of the Gym construction!