Class is still in session, but Camp's leadership has learned valuable life-lessons amidst the COVID crisis. Pandemic panic was already growing among registered quilt guests when Minnesota Governor Tim Walz on March 17, 2020, closed down all places of public accommodation. What ensued were three months of quiet as all remaining spring sessions and rentals were cancelled. On May 21, 2020, all summer youth events were also officially nixed. Our Registrar cried all day!
Lesson One: Wise planning and acting in faith are not mutually exclusive.
Frozen in uncertainty, staff nervously waited out those first two months of shutdown for official word on when and how to reopen. Dreams of a new gym were put on hold and significant cost-saving measures were implemented, including across-the-board pay cuts for staff.
As He always does, God answered, this time through the unsolicited counsel of a good friend and leadership consultant who called "out of the blue" to see how Camp was facing the crisis. While refusing to make specific recommendations, he challenged us to first face the brutal facts (e.g. youth camp guidance was not coming any time soon) and then pivot in faith. Encouraged to act, we cancelled summer camp and instead reopened as a Summer Family Resort. Instantly, staff found fresh resolve to serve with the result that 400+ families found a sweet summer blessing at Camp Lebanon.
Lesson Two: There is no substitute for being "in person."
Camp people are historically famous for creativity, a quality severely tested during the first pandemic closure. For seven weeks staff produced a thrice-weekly virtual camp experience called "Camp LebanOnline." It was lively. It was inspirational. And it was a numeric bust. Despite positive reviews, viewership waned and the outreach was scrapped. Virtual Camp was fun but the "Funnest Fun!" requires in-the-flesh involvement. So does effectively sharing the Gospel! A full (1565 youth), fruitful (250+ decisions for Christ), and noisy Summer 2021 proved it once again.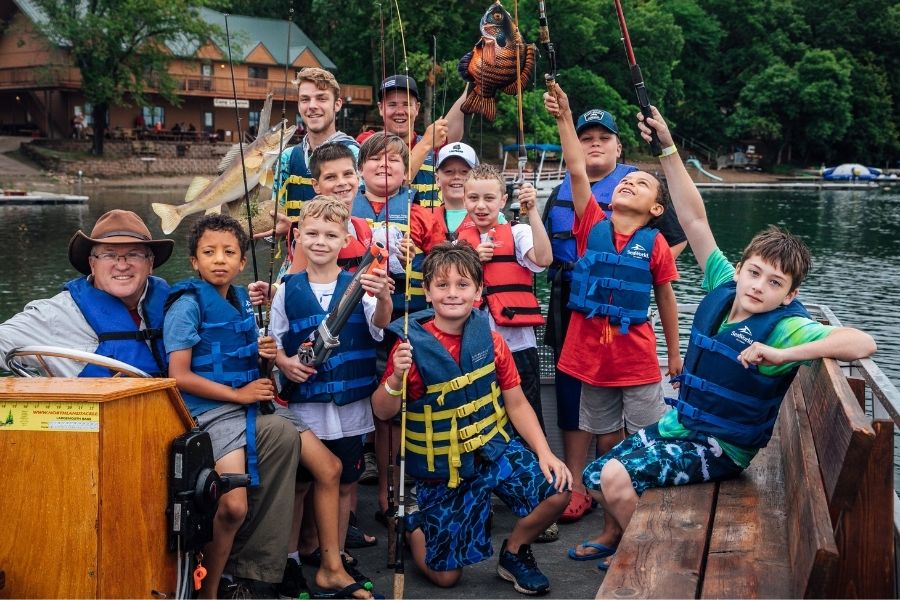 Lesson Three: God still sends "Manna" every morning.
Coming off a record year in 2019, Camp was suddenly staring at a $600,000 crater in May 2020. Enter Jehovah-Jireh. Every single day (no exaggeration!) God moved a friend or two (or ten!) to send a blessing to support the ministry. Prayers. Gifts. Notes. Volunteers. What's more, we were one of the few camps our insurance provider paid out on a "loss of revenue" claim. We also benefited from the Payroll Protection Plan and were blessed with a $26,000 summer match challenge that grew into $91,000. In addition to ongoing daily blessings from donors, record Year End giving enabled Camp to finish with a healthy carryover balance for the New Year. Praise God!
Unfortunately, COVID is not done and lawlessness is on the rise as the world marches to the brink. In this and all storms God shouts a loud, "Fear not!" With confidence in the Mighty Savior, past lessons learned bring new guidance on moving forward. Plan in faith. Be incarnational. And keep trusting the Lord for "daily bread."