The Camp Bell – what a fun story.  While we are not entirely certain how the bell came to be at Camp, we do know that it was once the Upsala fire bell, which was donated to Camp Lebanon!
Bill Abeler suspects that Sidney Anderson, a local farmer and Camp's first grounds keeper, and his pastor's son, Ray, had something to do with getting it to Camp Lebanon.  It has been onsite since the beginning of Camp's ministry.
In the early 70s, there was a local group of teenagers who took special joy in sneaking onto Camp's site in the middle of the night to give the bell a ring.  Bill has a memory of being at Camp as a youth camper when the Camp dean took off in a canoe to chase after some local bell-ringers.  He ended up tipping the canoe in the dark and came back drenched!  There's been lots of laughter over the years surrounding these stories.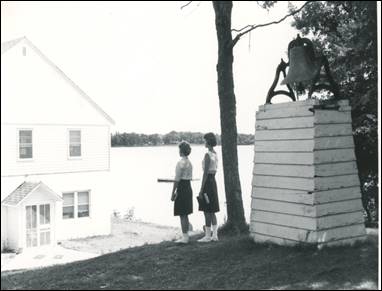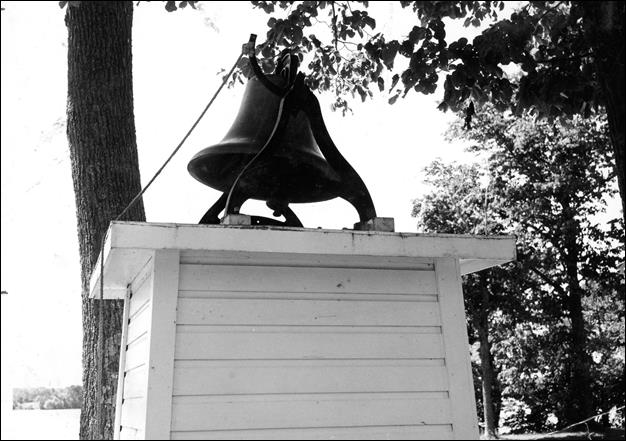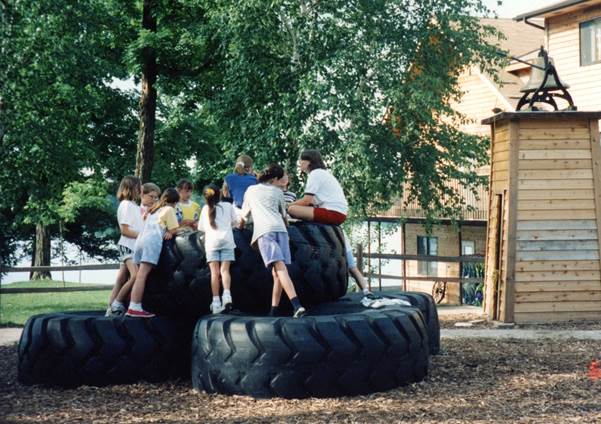 The sound of Camp's bell carries far from the property, which has led to efforts in recent years to limit the number of times a bell is rung for an event.  Bill recalls, as a grade school family camper, counting over 100 rings one morning for the wake up bell!  Now, of course, we keep it to 7 rings or less.
This past week, the bell tower has undergone some renovations, strengthening its foundations in preparation for LOTS of use this summer! 
If you are a summer youth or family camper, here for a rental weekend, or here throughout the year at one of our many programmed retreats, you may just get a chance to practice your own bell-ringing.  Just make sure to keep it under 7 rings! 
Let's keep the bell ringing!