Junior Highers are at Camp, and it's going to be an incredible week, we can already tell!  Campers arrived this afternoon and immediately found themselves meeting their counselors and their cabin groups.  When they were done checking in, taking their swim tests, and settling in to their cabins, they could be found hanging out on the Hub playing games on the volleyball court, Octoball, Castle-Square, and 4-square.  So fun to see these campers diving into fun at Camp right away.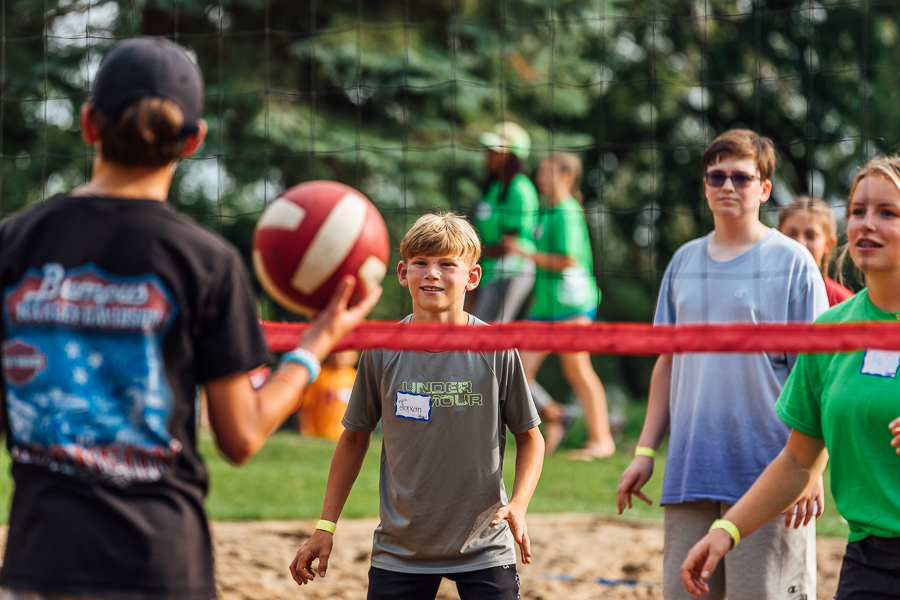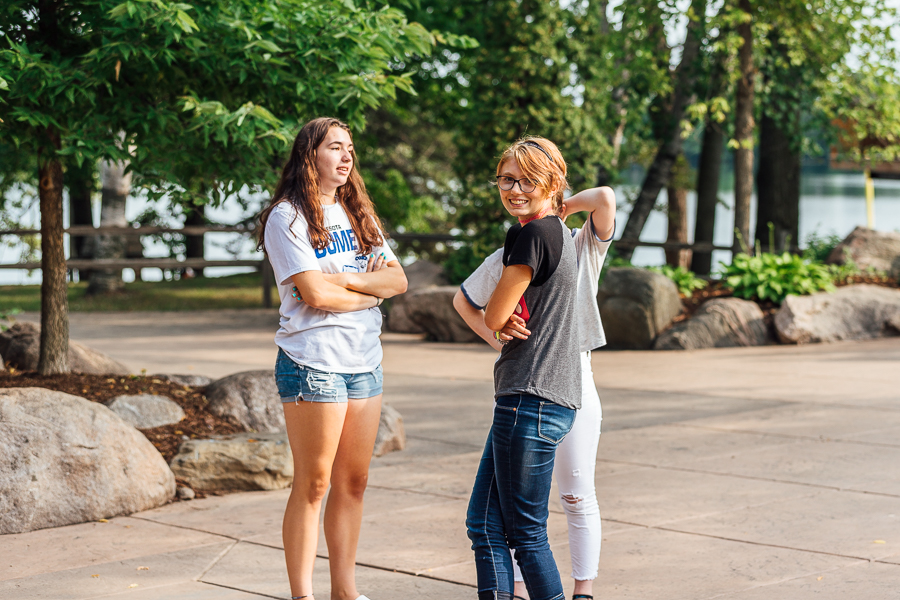 When all the campers had arrived, it was time for "Who's Who" at the Steps of Faith.  Our host, Ashley, introduced the non-counseling staff to the campers, and then introduced all of the counselors to everyone else!  Then it was time for flag lowering (every morning and evening, we raise and lower the flag – tonight, a group of staff showed the campers how it is done; for the rest of the week, cabins get to volunteer to do it).  Then a picnic meal, where cabins could find a fun spot outside to hang out and get to know each other.  Tonight's meal was sloppy joes, veggies, chips, and ice cream!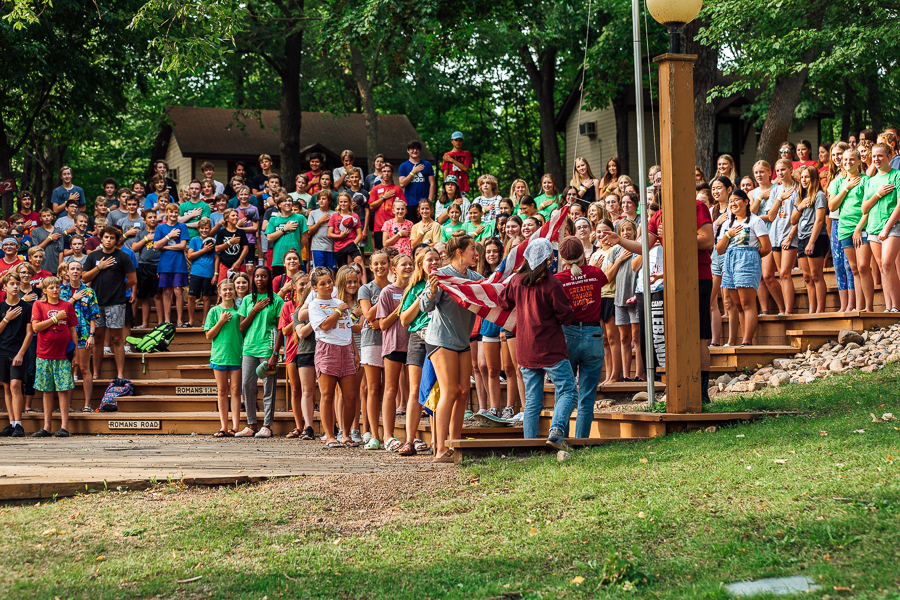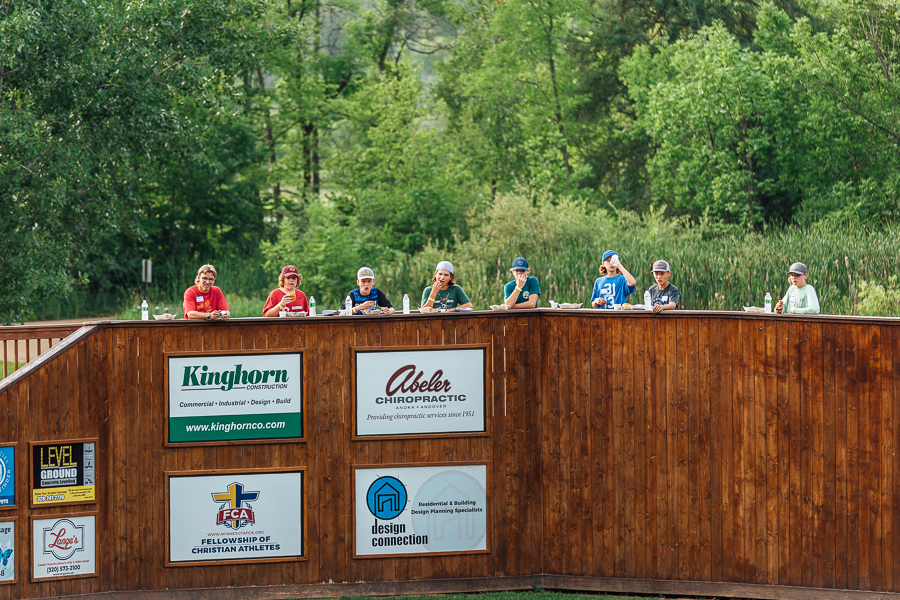 Following dinner, campers met at for the first time under the big tent!  This is where chapels will be held all week.  First, though, we sang an action song (Every Move I Make/Lord I Lift Your Name On High).  Then it was time to hear the Rules and Guidelines for the Funnest Fun!  Mariah Simonson, our Assistant Director of Youth & Family Ministries, walked campers through guidelines for staying safe and having the most fun during their week of Camp.  Campers also met the Fishing Grandparents who will be assisting campers down on the fishing docks and in the pontoon boats during Free Times (there is a week-long fishing contest, with a chart for campers to record their big catches)!  After Rules and Guidelines were done, campers left with their cabin groups to get a tour of Camp from their counselors.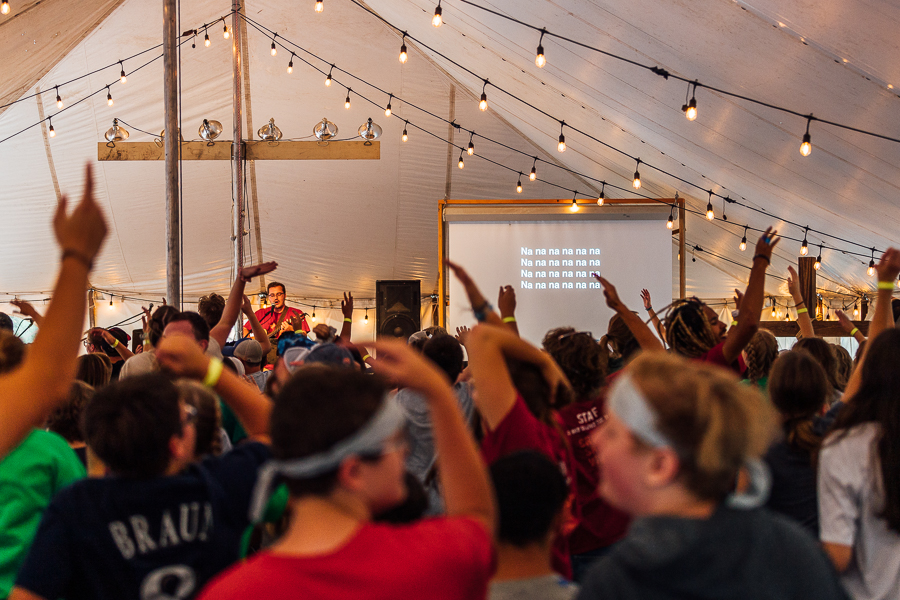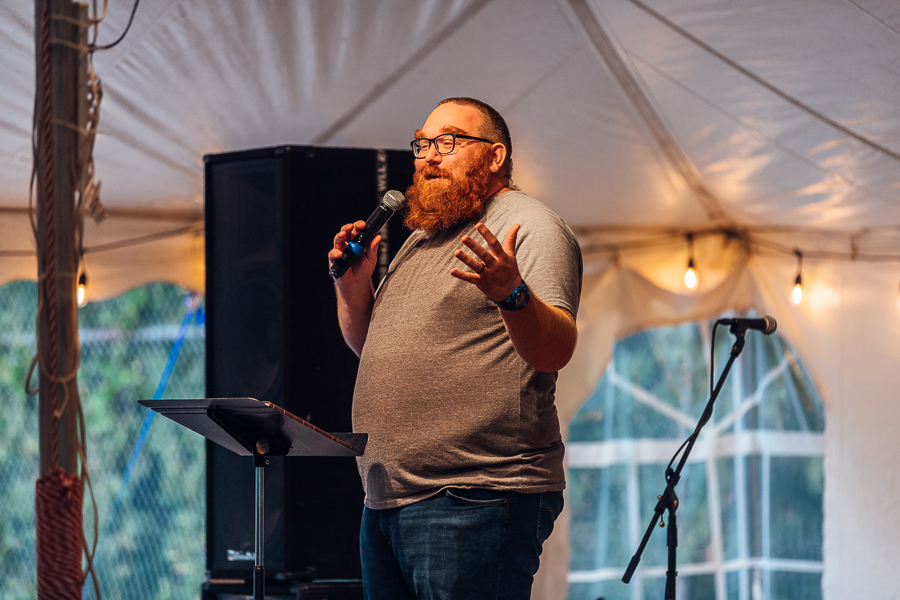 After Cabin time, the bell rang for our first Chapel service!  This week, we are hearing from our speaker, Drew Zuehlke, the Lead Pastor of Hope Community Church – Columbia Heights.  After worship time, Drew introduced himself to campers and welcomed them to Camp, and then welcoming them to join him in learning more about Jesus this week.
Talk to your camper about the first night of Camp.  What do they remember doing with their cabin that first night?  What was something they were hoping to learn during their week?  Can they tell you any of the stories Drew told them?  
After chapel, campers are heading to Canteen Time, followed by a big game!  Tomorrow morning, some campers will wake bright and early to jump in the lake (the Polar Dip).  Follow along on the blog – we'll be telling you all about it tomorrow evening!
Enjoy photos from your camper's week at the link below! Perfect to download, share, and print!