The last week of summer is here, but it feels like summer just started!  Super Kids arrived this afternoon full of energy, and our staff was so excited to see them.  Campers unpacked in their cabins, met their counselors and cabin mates, and enjoyed a beautiful afternoon at Camp while everyone arrived.  Some campers took their swimming tests, while others looked over the Canteen menu and played games on the Hub with their friends.  Then it was time to gather at the Steps of Faith for "Who's Who," where campers got to meet the entire staff team that would be hanging out with them all week!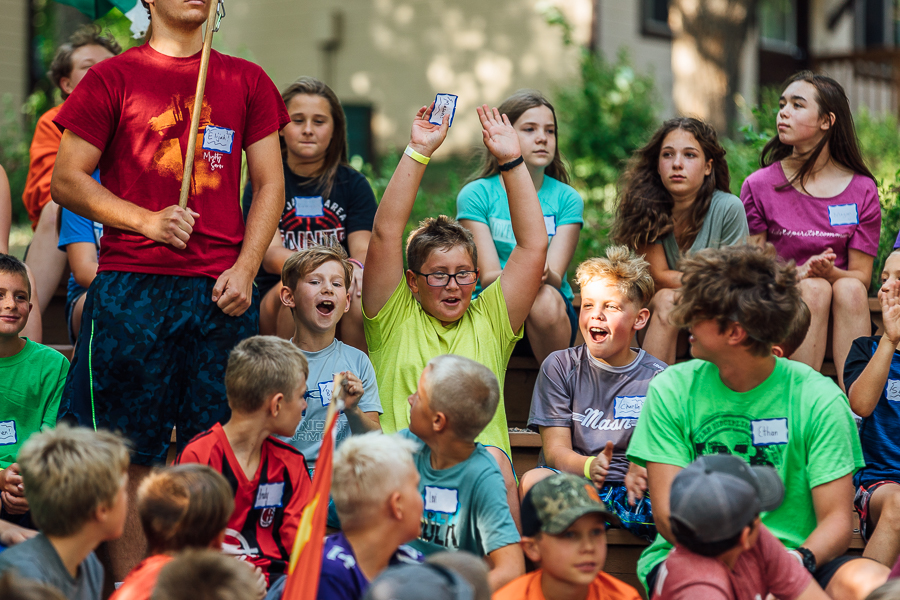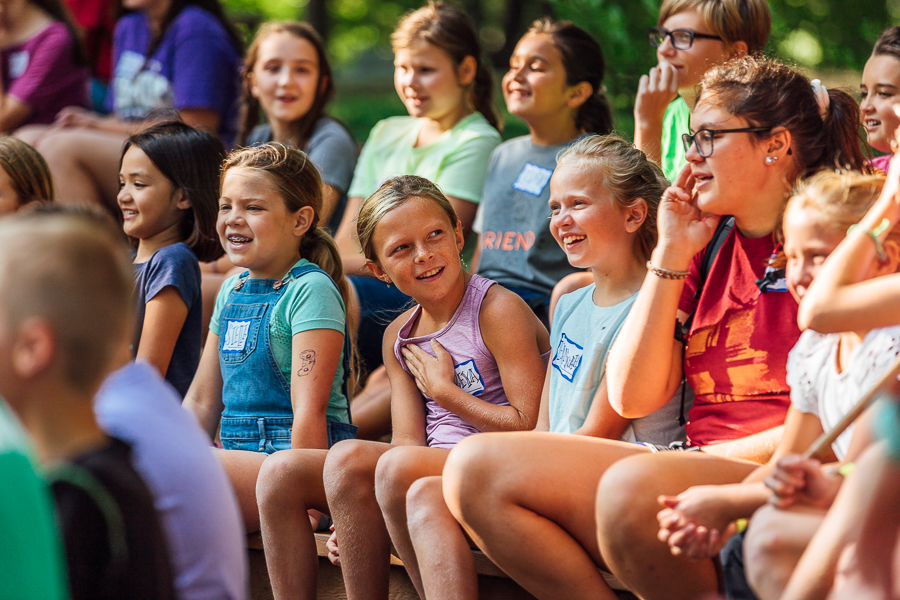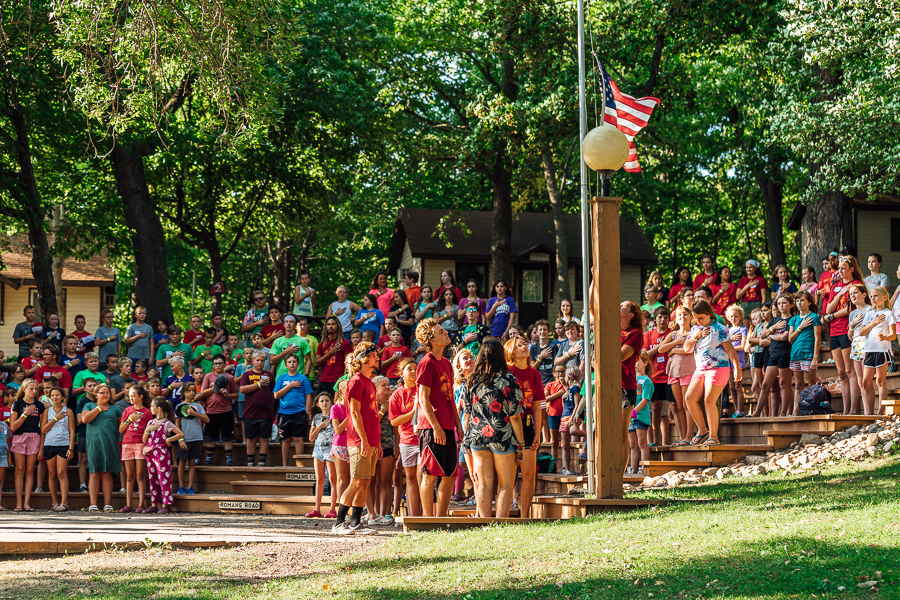 Then it was time for dinner.  Our first night's dinner is always a picnic meal outside, with cabins finding a fun spot to eat and get to know each other.  Tonight's meal was Sloppy Joes, veggies, chips, and ice cream for dessert.  After campers finished their dinner, they met up at the Big Tent for Rules & Guidelines.  Then it was time to follow their counselor around on a Camp Tour.  Campers learned where important spots around Camp are located, and learned more in depth how things like the Canteen and Buddy Board work!
Then it was time for our first Chapel of the week!  We sang some fun actions songs (tonight, we sang Every Move I Make, Father Abraham, and My Lighthouse).  Then campers met our speaker for the week, Jackson Standafer, Student Ministry Pastor at First Baptist in Long Prairie, MN.  Jackson introduced himself and his family, and told campers a little bit about what he would be talking about this week.  We are so excited to learn more about our Mighty Savior.
After chapel, campers had Canteen Time and Free Time, before the big event of the evening – the Staff Variety Show!  Our summer staff put on a really fun variety show (emphasis on variety – it's not a talent show 😂), with lots of jokes and skits to send campers to their cabins laughing on the first night.  
What were some of your camper's favorite skits at the Variety Show?  See if they can tell you all about the skits, and maybe even perform one of them for you!
So excited for this week of Super Kids Camp!  Photos from today and the rest of the week will be located at the link below.  Check back often, because new photos will be added throughout the day tomorrow and the rest of the week!  See you tomorrow!
Enjoy photos from your camper's week at the link below! Perfect to download, share, and print!