CAMP LEBANON NEWSLETTER | February 2023
Eight Weekends of Winter Youth Retreats kick off 2023! You'll find our February Newsletter below.
Something awesome transpired at the 75th Annual Meeting of the Membership.
After decades of dreams and a few false starts, it's gym time…at last!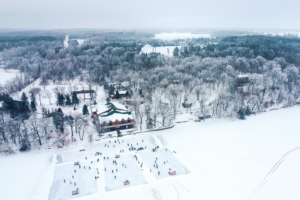 A recap of our two epic weekends of Arctic Blast Youth Group Retreats! Broomball, tubing, and amazing chapel sessions! We had a blast!
Do you love Camp Lebanon? If so, we'd invite you to follow us on social media and subscribe to our monthly e-newsletter. Really we just want to help you stay in the loop!