As another amazing summer nears its end, we are looking back on all the incredible ways that Camp Lebanon has been A Meeting Place With God.  A big part of summers at Camp is the connections and friendships that can be made, especially on our Summer Staff Team!  Every summer, God brings together a group of 40+ wonderful human beings who long to serve the Lord and love campers, telling them all about Jesus.  Summers are definitely The Funnest Fun, but they are also lots of hard work for our staff team and as they work alongside one other, life long friendships are formed!
For Molly and Shelby, they arrived at Camp Lebanon brand new to Summer Staff and already great friends, having grown close while they both lived in Arizona.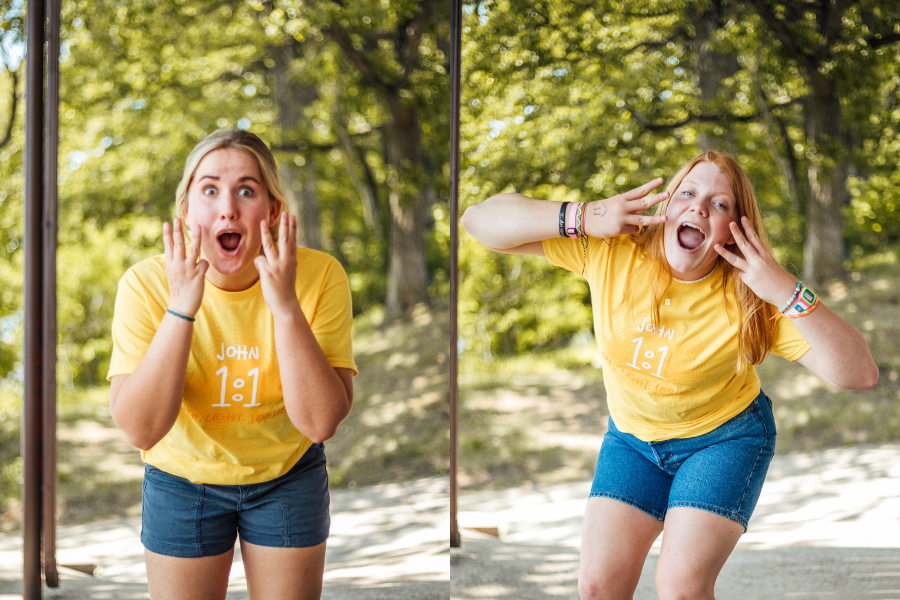 These two friends wanted to work at Camp together, so they applied to work at Camp Lebanon.  Molly's grandparents used to work here, so she had already had a connection to this place and shared about it with Shelby.  Molly is the D3 Dining Hall Team Lead and Shelby is a Camp Counselor.  They've had the chance to work almost a full summer, and we wanted to hear from them on what they have loved about being on the Staff Team and how they have seen God working!
What has been the highlight of Summer 2023 for you?
Molly:  "Seeing the kids find Joy in doing the not fun, dirty jobs. And seeing the younger generations desire to know God and to know that their work is important."
Shelby: "Realizing the I am not enough, but Christ is enough in me. God keeps refilling me with energy and joy that is only from the Lord, and through that these kids can have the best weeks of their summer! Being real and honest, knowing that life cannot be done on our own."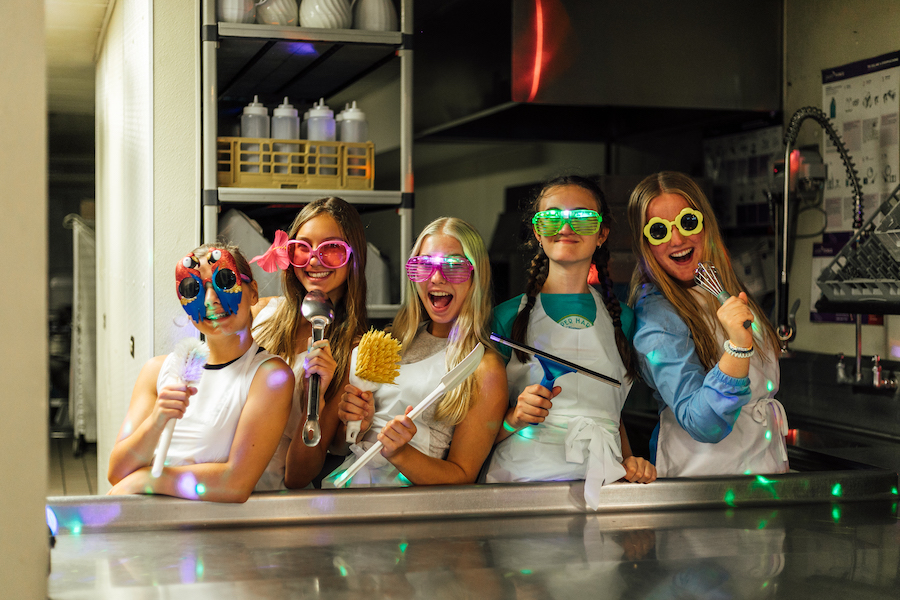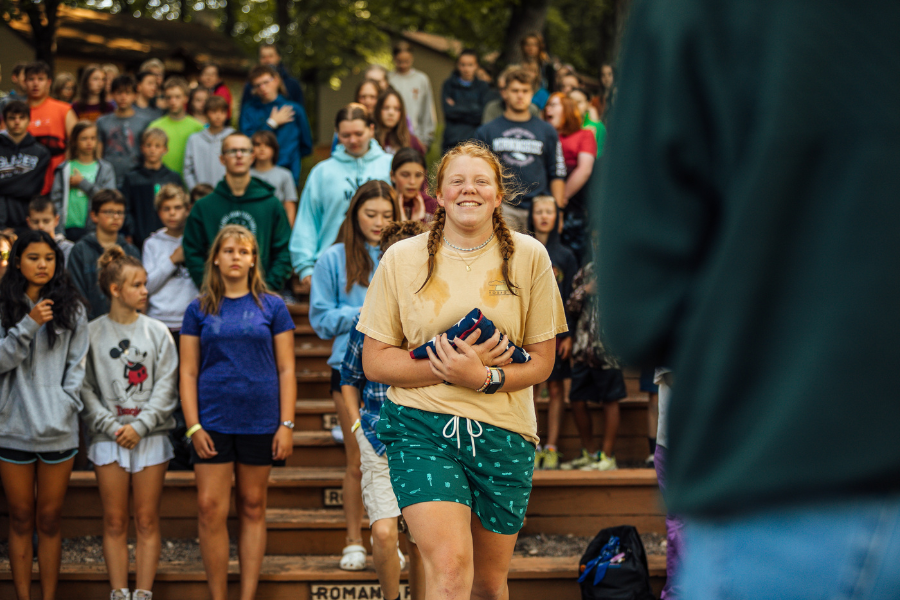 Both of you are working your first summer at Camp Lebanon!  What is it like being on Summer Staff for the first time?
Molly: "Because I have worked at other camps, I have seen how each camp operates differently and things may be run in opposite ways, but in the end we have one goal: to share the love of Jesus with kids. This summer I have seen a lot of broken people living in a broken world desiring to live a Christ-like life style."
Shelby: "This summer has been my first summer ever being on summer staff. You could say that other summers I have camp-hopped. However, staying here all summer has shown me what it means to work as a team and to constantly be lifting one another up. Even when all the staff does not agree with everything, we are still united in that we all desire to show Christ to these kids."
Do you have a favorite story from your summer so far?
Molly: "If you know me, you know that I love disco lights and dance parties. During Junior High 2, my D3ers and I threw a disco party for the campers. It was so cool to see all these girls scream and shout as they danced their hearts away, not caring about who was watching. Also seeing the counselors give it their all even when it was the end of the week and everyone was so exhausted but still stayed and danced with their cabin girls—you could just feel the joy and presence of God in the room."
Shelby: "One of my favorite parts of the summer was Senior High week, seeing how God worked in us. That week was definitely a spiritual battle for the Summer Staff, with different struggles happening all around. However, I saw God work in so many of those campers' lives. The last night, after we finished worship and the message, the campers could not get enough. They just wanted us to keep singing more and more songs. It was very powerful as I stepped back during one of the songs and saw all the kids worshiping Jesus. Our God is so amazing and is working even when we don't see it. These teens were giving it their all to the One who gave His life for us."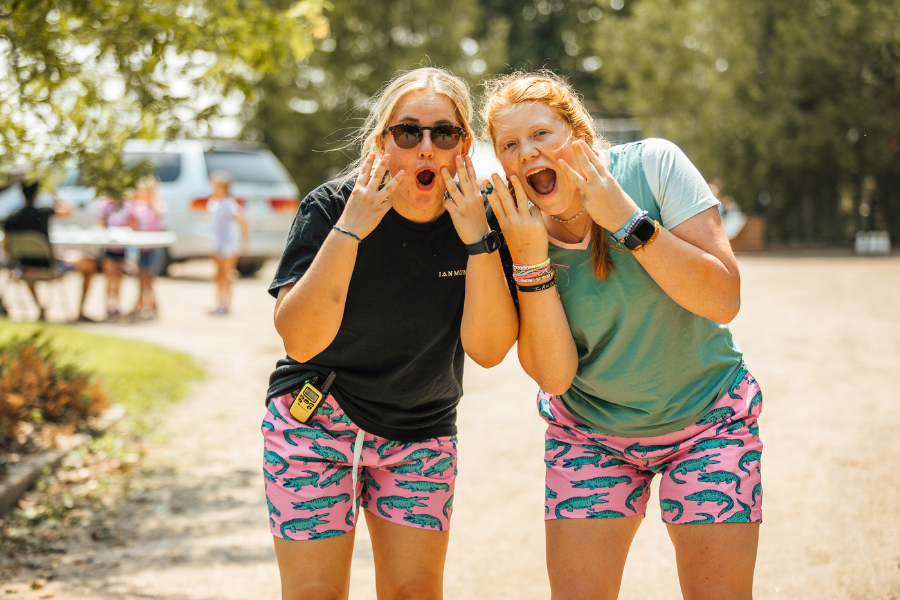 If someone had never heard of Camp before, how would you describe it to them?
"Camp is a place where you can be your genuine self, asking the tough questions knowing that there is no judgment from anyone. You get to be silly and goofy all the time with some pretty amazing people around you. There is no job that can ever beat being able to work with friends who love Jesus as much as you do."
What's it like being on the Summer Staff Team?
"There is only two words to describe it: astronomically amazing."
Thank you so much, Molly & Shelby, for sharing your Camp Lebanon story with us!  We are so grateful for your commitment to serving Jesus this summer, and so thankful for the amazing Summer Staff Team that God has brought together this year!