Quilt Retreats have grown and changed through the years but what has not changed is the impact Quilt Retreats have on the lives of those who attend. Wandering through rooms filled with humming sewing machines and smiling faces, joy and peace can be felt bursting through the chilly spring days. For many of the ladies, quilting is not the reason they return year after year, or at least not the main reason. Instead, the relationships, friendships, and opportunity to grow their faith, the things that truly matter, draw ladies to every retreat.
These wonderful quilters are quick to tell their stories about how Quilt Retreats have impacted them and the fun they have! For example, Pam enjoys the learning experience of being on the quilt leadership team. Through this opportunity, she is able to take turns learning and teaching. All of it adds to the fun!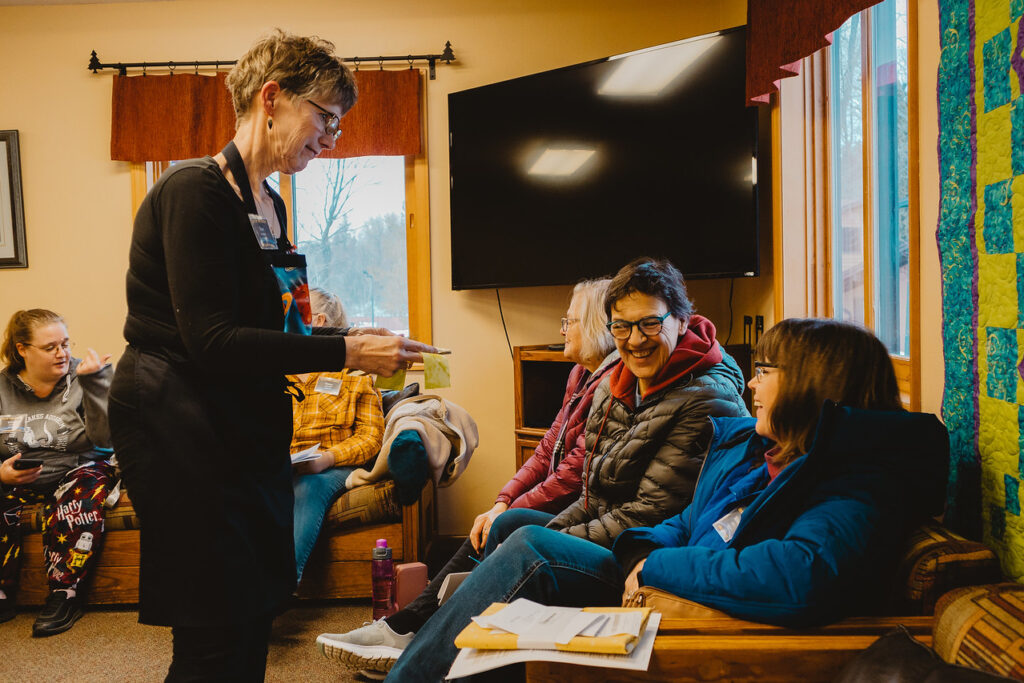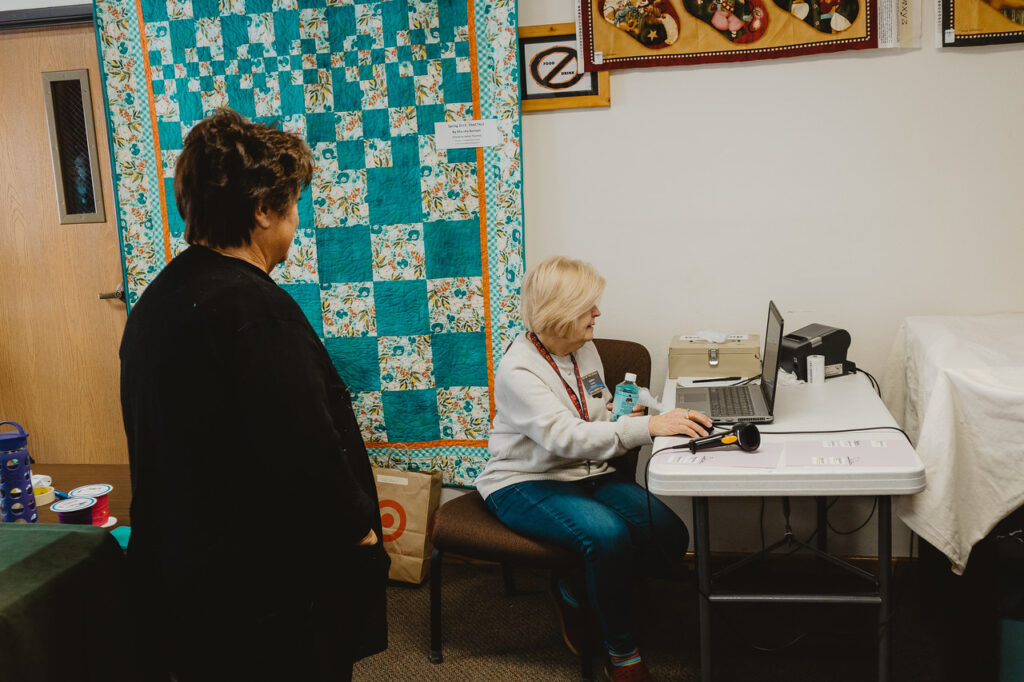 And then there is JoAnn, who first connected with Camp through a midweek quilt retreat session in 1999. She was one of a dozen quilters at the session, quilting in the Chalet main hall. Although JoAnn came by herself and didn't know anyone at the retreat, she met two ladies and became lifelong friends. They invited her to come to the next quilt retreats and today the group has grown to be a multigenerational group as they have invited more ladies to join them and bring their daughters along. JoAnn has also enjoyed fall women's retreats at Camp with a group of ladies from her church. Lisa and Camp has immensely impacted her faith journey. JoAnn comes to quilt retreats for the relationships and if a quilt gets done, then that's great! Quilt retreat is a vehicle for her to hear the Word of God.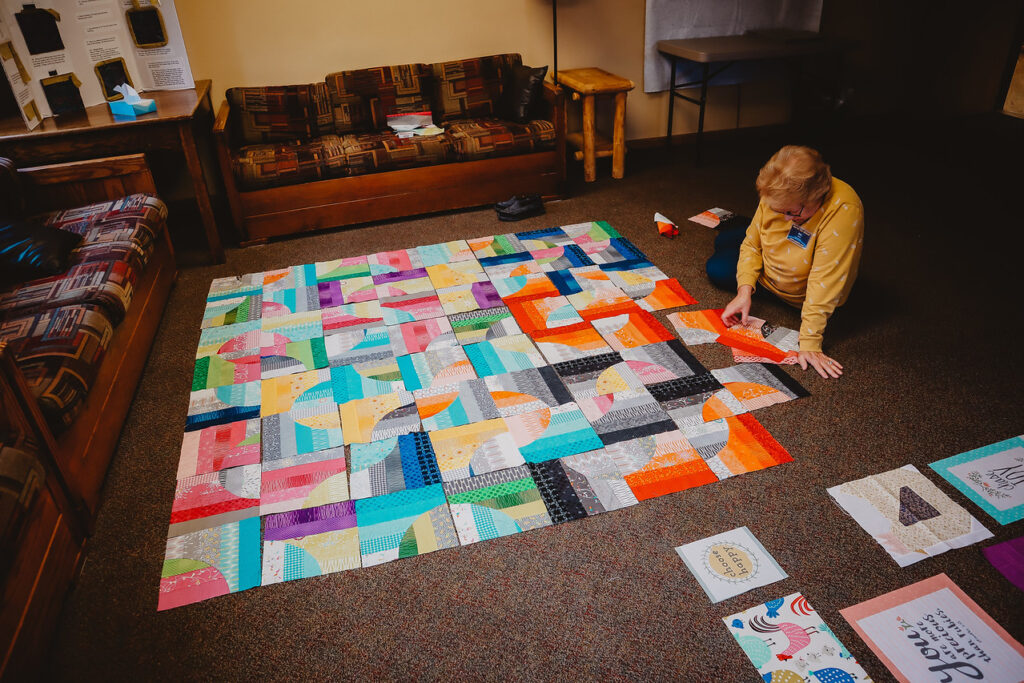 Kris is taking these long forgotten about squares and giving them a new chance at life. Part of the fun of quilting is playing around with it until it works!
Marlene enjoys sharing knowledge with each other at Quilt Retreats. Quilting is only part of the experience though, learning different people's lives and talents is a huge part of what makes Quilt Retreats so special!
Martha discovered a talent never knew she had through Quilt Retreats. She has learned so much from other quilters and going to sewing retreats. "You learn so much! This is by far the most comfortable retreat I've been to. The meals are done for you and delicious and the space is clean."