We enjoyed such a wonderful week of Summer Sew!  Thank you again to all the quilters, scrapbookers, and rafters who came and helped us "stop and smell the roses" for a few days! Here's a recap of the twelve "long-stemmed" roses shared by Lisa at our mealtime messages during Summer Sew Quilt Retreat!  
1. CONSIDER THE LILIES…HIS EYE IS ON THE SPARROW. So, do not be anxious about your life … your Heavenly Father knows you need them all. But seek first the kingdom of God and his righteousness, and all these things will be added to you (Matthew 6:25-34; Luke 12:22-34).
2. LOOK UP AT THE STARS… the same God who created the stars and calls them each by name is the same God who created you. Just like the stars – He calls you by name and you are never missing from his sight. "Lift up your eyes and look to the heavens; Who created all these things? He who brings out the starry host one by one and calls them each by name; because of his great power and mighty strength, not one of them is missing." (Isaiah 40:26)
3. HAVE AN ATTITUDE OF GRATITUDE… and be thankful. "Rejoice always, pray without ceasing, in everything give thanks for this is God's will for you in Christ Jesus." (1 Thess 5:16-18)
4. REACH OUT AND TOUCH THE HEM OF HIS GARMENT… He is able to bring wholeness to both body and soul (Matthew 9:18-26).
5. LET THE LITTLE CHILDREN COME… Take a moment to bring blessing and joy to a child; look for ways to invest and influence their lives and futures. They need you! (Matthew 19:13-15)
6. LIVE A LIFE OF LOVE… Therefore, be imitators of God as dearly loved children and live a life of love, just as Christ loved us and gave himself up for us as a fragrant offering and sacrifice to God (Ephesians 5:1-2).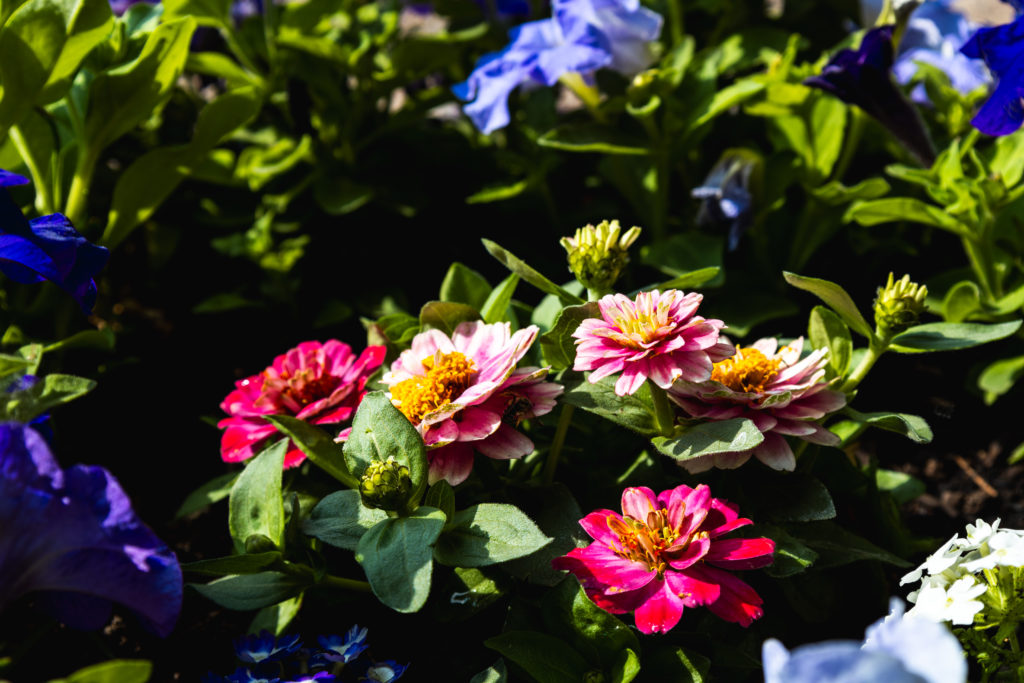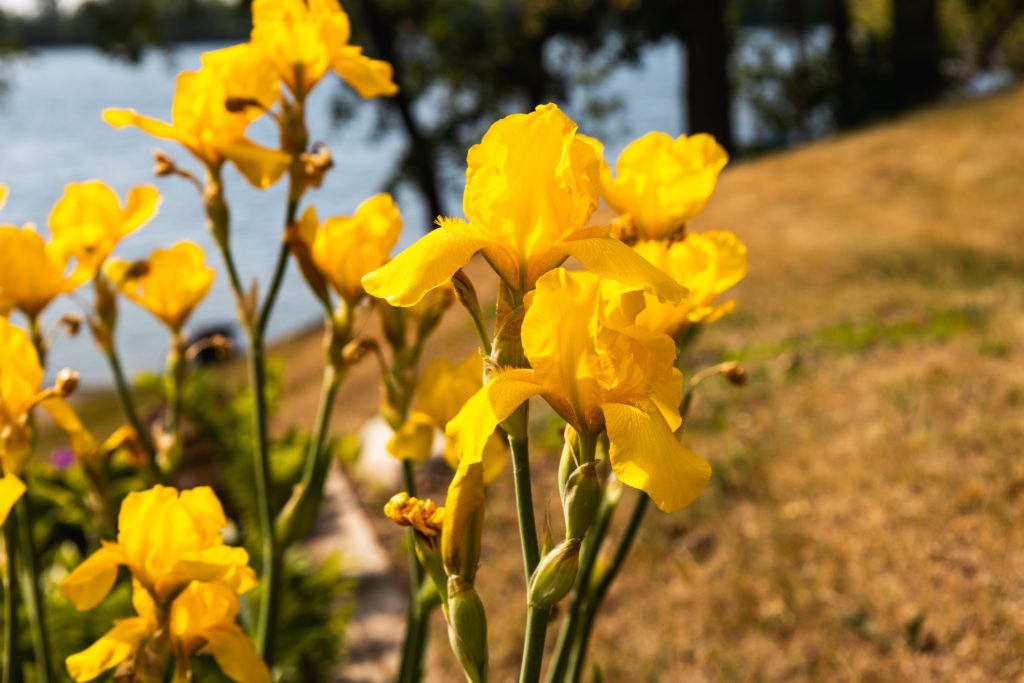 7. TREASURE THE DAY… This is the day that the Lord has made; let us rejoice and be glad in it (Psalm 118:24).
8. REVIEW YOUR CALENDAR, CHECKBOOK, AND BROWSER HISTORY…  Teach us to number our days, that we may gain a heart of wisdom (Psalm 90:12).  Stopping to smell the roses requires that we also stop and evaluate our choices, habits, and priorities.
9. SING A NEW SONG… He put a new song in my mouth, a hymn of praise to our God. Many will see and fear and put their trust in the LORD. Blessed is the man who makes the LORD his trust, who does not look to the proud, to those who turn aside to false gods. Many, O LORD my God, are the wonders you have done (Psalm 40:3-5).
10. SEND A NOTE OR MAKE A PHONE CALL… Encourage one another daily; as long as it is called "today" so that none of you may be hardened by sin's deceitfulness (Hebrews 3:13).  Thank someone, encourage someone, say I'm sorry.
11. REMEMBER HIS MERCIES ARE NEW EVERY MORNING… Because of the Lord's great love we are not consumed. The steadfast love of the LORD never ceases; his compassions never fail, his mercies never come to an end; they are new every morning; great is your faithfulness. (Lamentations 3:22-23)
12. WALK IN FORGIVENESS… Bear with each other and forgive one another if any of you has a grievance against someone. Forgive as the Lord forgave you (Colossians 3:13). We become stunted in the places where bitterness or unforgiveness is allowed to take root. To walk in forgiveness is to walk in freedom and breath in the fragrance of life to the full!
REGISTRATION FOR FALL QUILT
OPENS JULY 15TH!
QUILT A: October 27-29
(Thursday Early Bird – Oct 26 & Midweek Stayover – Oct 29-31)
QUILT B: November 3-5
(Thursday Early Bird – Nov 2 & Midweek Stayover – Nov 5-7)
QUILT C: November 10-12
(Thursday Early Bird – Nov 9 & Midweek Stayover – Nov 12-14)
QUILT D: November 17-19
(Thursday Early Bird – Nov 16 & Midweek Stayover – Nov 20)
QUILT E: December 1-3
(Thursday Early Bird – Nov 30 & Midweek Stayover – December 4)